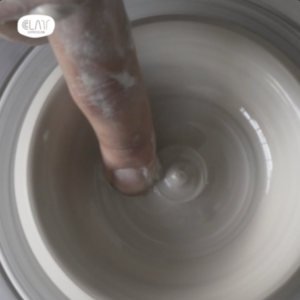 Pottery Sampler Class – Tea cup Set
Sample it all. Make saucers on the potter's wheel, hand build a cup plus a stirrer spoon and decorate your pieces with coloured slips.
A class for those who wants to make their very own special tea cup and saucer OR for those who just want to make pottery for fun.
The class starts off with a 2 hour wheel throwing session and ends with a 1 hour hand building and painting session. You will have a total of 3 hours of hands on experience.
In this class, you will learn:
1) prepare clay by wedging;
2) wheel throw plates (saucer) on the potter's wheel;
3) hand build tea cups (English tea cups) using extruded clay and a mould and stirrer spoons;
4) decorate your works with coloured slip;
5) take home 1 plate (saucer), a cup and a stirrer spoon (3 pieces) of self-made pottery.
Prerequisite
No prerequisite. Suitable for first-timer without any experience.
Syllabus
| | |
| --- | --- |
| 3 Hours | Making plates on the potter's wheel. Hand build tea cups (English tea cup size) plus create stirrer spoons and decorate using coloured slips. |
Materials Included
| | |
| --- | --- |
| Clay | "Free-flow" of clay |
| Glazing & Firing | Glazing and firing by Clay Expression. Student to take home 1 set (a cup, a plate and a spoon) of fired items. Fired items ready to be collected 4 weeks after the class. * Delivery option available |
Please fill in the names and contact numbers of each student (except yours).