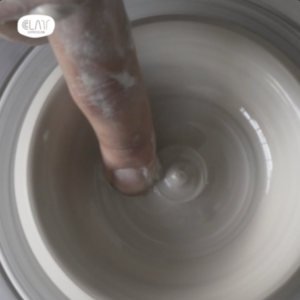 Intensive 8 Lesson Course #1: Cup, Bowl & Plate
This is an intensive course that covers 3 different product forms – the cup, bowl and plate. This course is suitable for beginners who would like to fast track their learning of the basic wheel throwing skills. Wheel throwing is a method of pottery making which uses a potter's wheel. This course is also suitable for those who would like to do a refresher course on wheel throwing.
If you would like to learn a new skill as a hobby or for self enhancement purposes, this would be a good course to start with.
In this course, you will learn to:
make cylinder forms (e.g. cups);
make bowl forms;
make plate forms;
trimming of cylinder, bowl and plate forms;
glazing of cylinder, bowl and plate forms; and
bring home up to 15 pieces of self-made pottery.
NOTE: This is an intensive course with a fixed class schedule. No rescheduling of classes allowed unless it is with the unanimous consent of all students in the class. To avoid disappointment, please check class schedule and be ready to commit before signing up.
Feb 2023 Intake (9:30am Class): Sign up before 15th of January to enjoy the early bird special.
February 11, 18, 25
March 4, 11, 18, 25
April 1
Prerequisite
No prerequisite required.
Syllabus
| | |
| --- | --- |
| Lesson #1 | Making 300g Cylinder: The Technique |
| Lesson #2 | Trimming a cylinder base |
| Lesson #3 | Making 300g Bowl: The Technique |
| Lesson #4 | Trimming a foot for bowl form |
| Lesson #5 | Glazing: Pouring technique |
| Lesson #6 | Making 300g Plate form: The Technique |
| Lesson #7 | Trimming a foot for plate form |
| Lesson #8 | Glazing: Dipping style |
* Each lesson is a 3-hour class
Materials Included
| | |
| --- | --- |
| Clay | "Free-flow" of clay |
| Firing | 3kg Firing (* Extra fee applies if total weight of final products exceed 3kg) |